The Cuchetti Collective
Sat. April 8 @ 7:00 pm

-

11:30 pm

$10 - $15
Event Navigation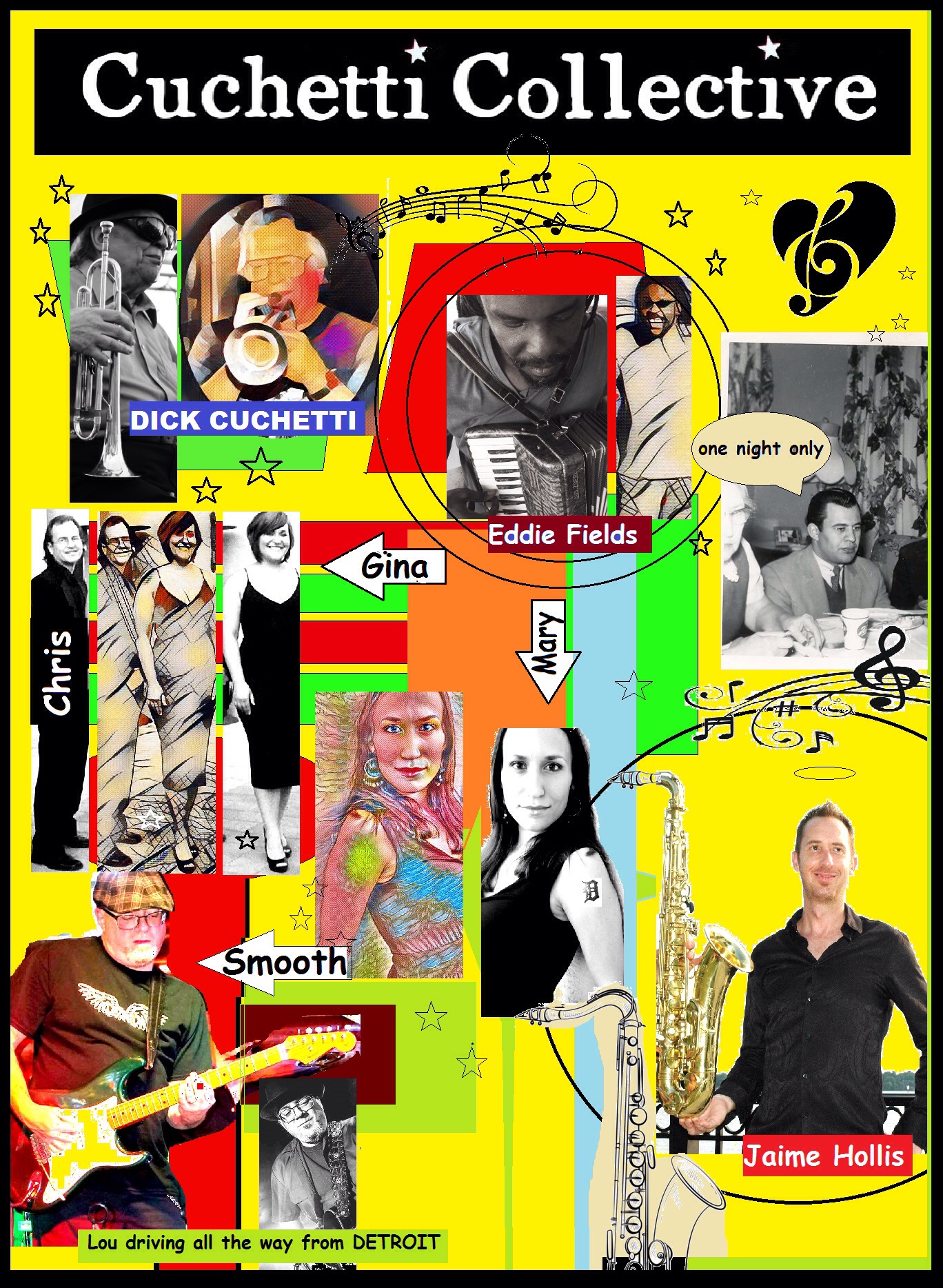 Dick, Chris, Mary, and Gina Cuchetti, along with Eddie Fields and Jaime Hollis, will be joined on guitar by special guest Lou Simon from Detroit, for a rare night of music. Collectively, the Cuchetti family has performed hundreds of shows, both separately and in various combos, all over the country. Rarely are these three siblings and their father ever together on one stage, making this musical performance an experience you won't forget. All equally blessed with soulful voices and rhythmic nature, this family unit mixes some old school grooves with a modern flare.
Papa Cuchetti's extensive history in the music world, from Motown records to traveling with big bands and jazz ensembles, has made him the musician he is today. His musical knowledge and talent has been passed down the gene pool to son Chris and daughters Gina and Mary, all multi instrumentalist's and award winning vocalists, performing for audiences from a very young age.
Adding to the mix, Eddie Fields is one of the most sought after musicians in central Florida. Known as a groove master, his ability to play multiple instruments is a talent that will blow your mind. On saxophone, Jaime Hollis shares his funky jazz and blues style with multitudes of audiences and has a long history with the Cuchetti's. To top the night off, Detroit's very own Lou "smooth" Simon has been invited to add his guitar mastery to the Cuchetti Collective.
The vibe and the grooves will sure to make a night where you can't sit still in your seat, and a musical experience to remember.
Doors: 7:00 P.M.
Showtime: 8:00 P.M.