Stacy Mitchhart Band
Fri. April 7 @ 8:00 pm

-

12:00 am

|

Recurring Event

(See all)

until Sunday, June 25, 2017

$15
Event Navigation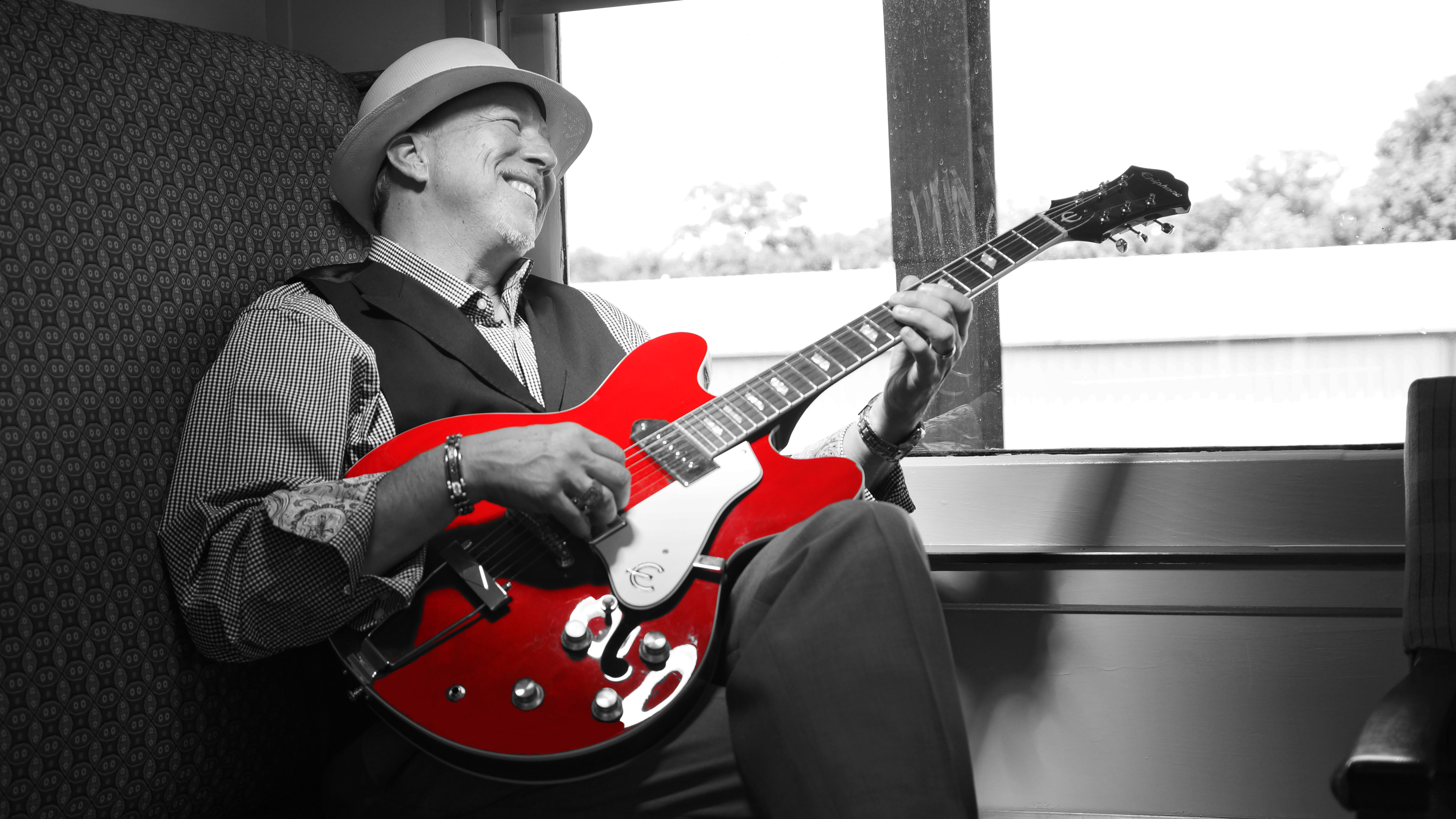 Stacy Mitchhart has built a worldwide fan base thanks to phenomenal live performances, national television exposure, radio airplay, loyal enthusiastic fans and aggressive marketing and merchandising campaigns. His masterful guitar work and strong vocals have been the driving forces behind his successful career. He has won numerous industry awards, released 7 CD's and 1 DVD/CD, and holds 13 major endorsements. Stacy Mitchhart actively tours the US and abroad.
Mitchhart moved to Nashville in 1996 and took up residency as the house band for the hugely popular Bourbon Street Blues and Boogie Bar in historic Printers Alley.
Mitchhart took early musical influences from Bobby Blue Bland, BB King, Albert King, Albert Collins, Carlos Santana, Wes Montgomery, and Sly and the Family Stone, and started a lifelong career. In 1991, after a few years on the East Coast, time in LA and touring top venues and festivals, Mitchhart returned to his hometown. He put together a blues show called Stacy Mitchhart & Blues-U-Can-Use. The band attracted rock and soul fans as well as diehard blues fans, and was able to fill clubs and venues normally reserved for rock groups. Mitchhart started his own label, Dr. Sam Records, and in 1993 released his first CD Blues Transfusion, garnering airplay throughout the South. In 1994, three months after releasing his first CD, the whole band quit. Mitchhart explains, During that time, some of our bigger paying gigs were at places where blues was hot. Alternative music got hot in Cincinnati so the only gigs available became lower paying blues gigs. The band said we should try to do more REM to get young kids and I said, No; this is what I do; this is who I am. The band went for the money and left. There were no hard feelings. I just put a smaller band together and augmented it on weekends with horn players and played two nights a week in Cincinnati and spent weekends on the road for the next two years. Then I got the Nashville gig.
Stacy Mitchhart is widely recognized as the best show in Nashville, and as instrumental in the club being awarded The Best Blues Club of the Year 2000 by the Blues Foundation. Whether playing Nashville or on the road, the thing that Stacy likes most about his audience is its wide mix of music fans. They are basically not blues fans, but come out to see my show because its good entertainment. I want people when they walk out of there that not only did they get their moneys worth, but if they had paid twice or three times that amount, they would feel that got their moneys worth.
He is a showman dressed to the nines, with a teasing smile, quick wit and taste for blue humor. Stacy Mitchhart admits, I dont want to be considered just a blues artist, but as an artist that is blues-based. I do my own stuff jazz, Latin, rock all influenced by R&B and gospel. Ive evolved into much more than just a straight blues artist.